VICIdial White Paper
Do you want to learn more about VICIdial? Take a look at our VICIdial White Paper!
This white paper is designed to help you evaluate VICIdial as a viable option for your contact center infrastructure. It was written to provide an understanding of how the VICIdial software works, and how the hardware components of a VICIdial cluster can be engineered to provide a highly scalable and flexible system that can meet the data-flow, security, reliability and quality requirements of your contact center, all without any future issues of vendor lock-in.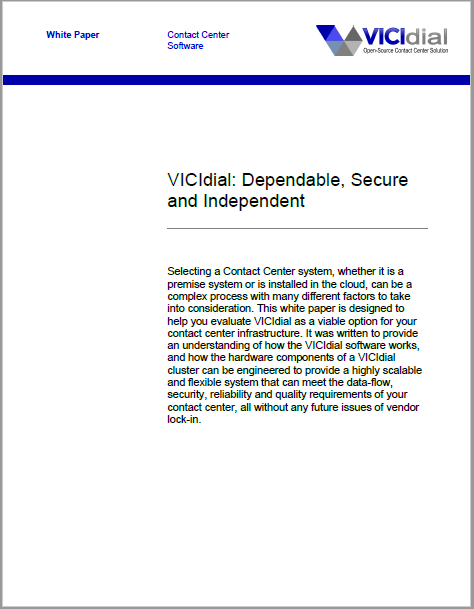 Click here to download the VICIdial Whitepaper PDF
(9 pages, 276KB, PDF).

If you still have questions about VICIdial after reading the whitepaper, please contact us.